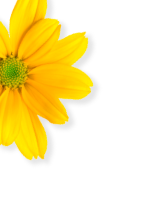 Whether you consider yourself a laundry beginner or you have a lot of experience from years of loading the washer and dryer, there is always room for improvement. It all leads to the same question: How to do laundry? We are here to help you get it right every time and leave all those laundry messes in the past.
Laundry is much more than tossing clothes in the washer and adding detergent. In this article, Gain will help you understand the basics of laundry, how to use your machines, the differences between fabrics, and how to get rid of dirt and odors on your clothes.
READ THE LABELS OF YOUR CLOTHES
To get fresh and clean results, you need to accommodate your fabric needs. Not all fabrics get the same benefits from washer and dryer cycles or laundry products, but the good thing is that each piece of clothing comes with a care tag. Following the instructions on the tags will help you give your clothes the best care with every wash and avoid any mistakes that can affect your fabrics.
SORT AND SEPARATE LAUNDRY
A key step to follow before loading your washer is to sort and separate your laundry for colors and fabric types.
Whites and light colors should go in one pile.

Darker colors like black, red, and dark grays should be together and far away from light colors.

After separating by color, start to separate different fabrics. Give heavier fabrics like towels and jeans their own separate pile. Sheets should always have their own load, and lighter-weight items should always be together.

If you can't separate each item, try to choose a washing cycle and detergent products that will benefit all.
PRETREAT STAINS AND ODOR
Sometimes you need extra help to remove set-in stains and odors. No matter how fresh the stain is or how smelly it gets, pretreating can make a big difference when washing your clothes. If you want to treat your clothes with care so they can last longer in your closet, dedicating a little extra time to pretreat them will help you enjoy clean laundry without odors.
CHOSE THE CORRECT TYPE OF DETERGENT
When it's time to choose a new laundry detergent, it can get overwhelming. Whether you prefer liquid detergent, powder detergent, or detergent pods, they all have the same function—to give irresistible freshness and remove dirt. You should choose what best adapts to your routine and contains the incredible scent you love.
SET THE WATER TEMPERATURE AND CYCLE SETTINGS
Have you ever wondered what the correct temperature is for your fabrics? Usually, cold water is the best temperature for everyday laundry. It gets the job done without using a lot of energy.
Occasionally, there are some fabrics that need a hotter temperature to be cleaned. When it comes to bed linens and towels, they need to be on the highest temperature setting to eliminate body oils that can get trapped between fabrics and get completely sanitized.
Another thing to consider before washing your clothes is choosing the right cycle. A normal cycle works with most loads, but there are some loads that need a different treatment. Heavier fabrics like jeans and towels can benefit from a heavy-duty cycle to be cleaned correctly while lighter fabrics need a delicate cycle to prevent damage.
DRY YOUR CLOTHES
Before tossing all your fabrics into the dryer, it's important to remember that each fabric has its own care tag. Many fabrics do not benefit from normal dryer cycles, and that is why it is important to understand which ones work best with normal cycles, delicate cycles, or just air drying. If you want to add an extra touch to your fabrics while in the dryer, discover the perfect finishing touch for your laundry with dryer sheets that add extra softness and freshness.
HANG OR FOLD YOUR CLOTHES
When your clothes are completely dry and still warm, you should take them out of the dryer to prevent wrinkles. An important thing to remember is to store fabrics that wrinkle easily differently. All your silk and lace pieces, dresses, jackets, and linens need to be hung to prevent wrinkles. Casual fabrics like sweaters, athleisure, jeans, or cotton shirts can be folded and stored in drawers.
FREQUENTLY ASKED QUESTIONS
HOW TO DO LAUNDRY STEP BY STEP.
Sort your laundry into different piles for colors and fabric types.

Choose a washing cycle that will benefit your fabrics.

Find the right water temperature for your fabrics.

Add detergent to your washer and learn if fabric softener will benefit your load before adding it.

Load your washer, but don't overfill it.

Transport it to the dryer and choose the right cycle for your fabrics.
WHAT IS THE PROPER WAY TO WASH LAUNDRY?
To wash your clothes correctly, you should separate your laundry by colors and fabrics. A regular cycle works well with natural fabrics while heavier fabrics benefit from heavy-duty cycles to remove stains and odors. Delicate fabrics like lace and silk should be washed on a delicate cycle.
WHAT ARE THE 7 STEPS OF LAUNDRY?
Make different piles depending on the fabrics and colors

Read the care labels for every piece before loading.

Check pockets, zippers, and unbutton shirts.

Load your washer, but don't overfill it.

Choose the right temperature for your load.

Find the right cycle before pressing start.
HOW DO YOU DO LAUNDRY LIKE A PROFESSIONAL?
To do laundry like a professional, you should understand what cycles work best for your fabrics. Choose heavy-duty cycles for heavier fabrics and a regular cycle for lighter fabrics. To avoid dirt or odors from transferring to other items, you should separate dirty clothes with big stains and strong odors.