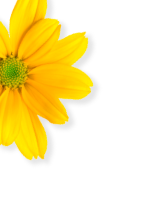 On the surface, doing laundry may seem like one of the least dangerous tasks we perform at our house. And while it is true that you're more likely to be injured in a car and climbing a ladder to clean gutters than doing laundry, the fact is that the average laundry room hides many potential dangers of its own and practicing laundry safety will make your entire home safer.
But fear not! We'll alert you to things to keep in mind about laundry health and safety as you work in your laundry room. By following the tips in our handy guide, you'll be sure to keep your laundry room and everyone in it safe and productive.
CREATE A CHILD-SAFE LAUNDRY ROOM
One of the best ways to keep a laundry room child-safe is to make it child-proof. Be sure to lock any doors for cabinets containing chemicals, cleaners, solvents, or other potentially hazardous items to keep them safe and away from children.
Many laundry products are colorful and look attractive to children who may mistake them for candy. Taking the time and making the effort to put them out of reach and stored securely behind doors that lock will give you the peace of mind that your laundry room and its contents are safe from little hands.
STORE YOUR LAUNDRY SUPPLIES SAFELY
Chemicals like bleach, fabric softeners, and detergents are great at getting our clothes clean, but they can be hazardous in a number of ways.
All chemicals and cleaners should be stored out of reach of children and inside their original containers with labels still attached. Original containers and labels are important so that anyone can properly identify the substances inside. Improperly labeled chemicals could accidentally be mixed, which could create harmful or irritating gases.
HOME SAFETY DURING USE
Although it's common to use multiple chemicals like a fabric softener or a bleach with our laundry detergents, you should always practice safety when handling chemicals around the home to prevent hazardous products from mixing together. Additionally, using products mindfully and being sure to put them away after use will prevent spills and reduce the potential for children to get their hands on something dangerous to them. After you are finished using each product, close the container and immediately store it where it belongs.
SAFETY FOR PETS IN THE LAUNDRY ROOM
It's common for people to make the laundry room headquarters for the family pets. Often items like food and water bowls as well as bedding are stored here, making the laundry room a de facto bedroom and kitchen!
Pets, like small children, can be curious and get into things. While it may be OK for the family pooch to go through the garbage or dirty laundry every once in a while, you don't want them doing the same thing to your laundry supplies. Storing your items up and out of reach is critical if you have a laundry room that also serves as your pet's area.
CLEAN YOUR LINT TRAP
Your machine dryer is a major source of heat as it dries your clothing, so keeping the lint trap free of debris is critical to prevent fire hazards from forming. Dryer lint traps should be cleaned after every load for maximum safety and drying efficiency. The National Fire Protection Agency (NFPA) reports that lint accumulation in dryer traps is one of the leading causes of laundry room fires, causing hundreds of injuries and millions in property damages each year.
CAUTION WITH WATER & ELECTRICITY
Your laundry machine won't do much without electricity to agitate and spin and water to clean and rinse. But as you can imagine, electricity and water don't mix very well and can create dangerous situations without proper awareness. Tips to safeguard against shocks and electrocution in the laundry room,
Turn off your machines if you see any leaking water in the laundry room.

Ensure a GFCI outlet or circuit breaker are installed and working on all laundry machines and dryers.

If you sense something wrong with the electrical in your laundry room, leave immediately and call an electrician for help.
IN CASE OF AN INCIDENT
It's always a good idea to have a plan in case of emergency. Planning for a worst-case scenario doesn't make you paranoid—it makes you prepared! In terms of your laundry room, preparing ahead of time means you'll know exactly what to do in the event of an incident where time may be of the essence.
Poison Control: Keep the poison control number available and visible within the laundry room: (800) 222-1222.

Fire Extinguisher: Keep a working fire extinguisher somewhere that's out of reach of children but easily accessible in the event of a fire.

911: In an emergency, always dial 911 to report an incident and get help quickly.
FREQUENTLY ASKED QUESTIONS
WHAT ARE SOME SAFETY MEASURES IN LAUNDRY ROOM?
The chemicals used in cleaning and drying dirty laundry are among the most dangerous aspects of laundry. Products like bleach, fabric softeners, and detergents should always be stored in their proper container with proper labeling and out of reach of any children or pets. It's always best to store your laundry supplies in a high, locked cabinet, being careful that chemicals cannot mix.
WHAT ARE GENERAL LAUNDRY ROOM SAFETY PRINCIPLES?
Due to the confluence of water, electricity, heat, and chemicals in standard laundry rooms, they are surprisingly more dangerous than most homeowners assume. In general, laundry chemicals should be stored on high shelves or in locked cabinets, well out of reach of children or pets. Lint traps in dryers should always be cleaned between loads to prevent risk of fire. Any water leaks should be attended to immediately to prevent the risk of shocks or electrical incidents.
WHAT ARE SOME OF THE HAZARDS IN THE LAUNDRY ROOM?
Laundry rooms may seem like one of the more boring rooms in a home, but they actually hide some dangers for homeowners if handled improperly. Cleaning chemicals should always be stored out of reach of children or pets and care should be taken to prevent them from mixing to create hazardous gases. Additionally, dryer lint traps should be cleaned after every load to prevent the risk of fire, and special attention should be paid to any water leaks because of the risk of electrical shock.